Church Stewardship Program
Increase Your Annual Giving 10%-30% in Just 5 Weeks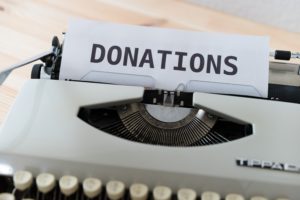 We applied your stewardship teaching verbatim in our church and the first year our offerings increased 30%. We use your program every year and our weekly giving increases about 10% per year.
Rick Ensrud, Senior Pastor, Brooklyn Park Evangelical Free Church
***
Spiritual and Financial Benefits of Church Stewardship
In addition to the obvious financial benefit, there is a tremendous spiritual benefit to a church stewardship program. As a result of a good biblical church stewardship program, your congregation's faith will grow because, as they give, they see God keep His promises in their lives in an undeniably concrete way.
These church stewardship materials equip you as the pastor to powerfully teach biblical stewardship and lead your congregation in dynamic biblical giving. This ten-step church stewardship strategy is biblical, positive, simple, inexpensive, easy (no home visits or stewardship committees required), and it is reusable—year after year that you preach and teach church stewardship.
A Church Stewardship Program Proven to Increase Giving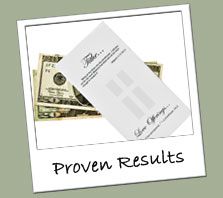 The Dynamic Giving System is a church stewardship program used by more than 3,000 churches in 25 countries.  Dynamic Giving equips pastors to lead their churches in biblical stewardship, helping them increase congregational giving an average of 10 to 30% in 5 weeks or less.
While developing this church stewardship program, Dr. Rogers led his church to increases in giving of 32, 23, 27, 19, and 18 percent over five consecutive years, with as many as 70% of his church members truly and joyfully giving 10 percent or more of their income to the Lord as a result of this church stewardship program.
A Stewardship Program Created by a Pastor for Pastors
Having served for fifteen years as a senior pastor, Rod teaches church stewardship from a pastor's perspective. He created the Dynamic Giving Toolkit to show pastors how to get the same results in a biblical manner:
Without using guilt,
Without time-consuming committee meetings, and
Without awkward home visits.
What Makes This Church Stewardship Program Unique? 
What makes this church stewardship program unique is that it is extremely effective while being:
Biblical – Based on four expository stewardship sermons.
Life-Transforming – Brings spiritual renewal to congregations.
Non-manipulative – Created and used in the author's own church for years.
Quick – Increases giving in just five weeks.
Proven – Used by over 3,000 churches in 25 countries.
Easily Implemented – No time-consuming committee meetings or awkward home visits.
Money-saving – A small one-time investment.
Time-saving – Includes everything you need: sermons, commitment or pledge cards, follow up letters, testimony guidelines, etc.
Reusable – Use it year after year in this church or others.
***
Click here to learn more about these Christian church stewardship materials…
***
What Could Your Church Do With a 30% Increase in Giving?
Capital Stewardship | Stewardship Materials | Stewardship Sermons | Stewardship Study Stewardship Definition