Stewardship Consulting

What Does A Dynamic Giving Consultation Involve?
While each consultation is tailored to an individual church's unique needs, consultations generally include these proven elements:
On-site training for the pastor and key leaders in The Dynamic Giving System ten-step strategy
Personal coaching for the pastor by telephone/email/video call as he implements the strategy
Ready-to-preach stewardship sermon series in print, electronic, and audio formats
Written, step-by-step guide to implementing the ten-step stewardship strategy
Extensive manual (hardcopy and copyable PDF & MS Word file) with the entire program spelled out in detail, including biblical and leadership principles regarding stewardship, and pre-written materials such as sermons, commitment or pledge cards, congregational letters, and estimate-of-giving cards.
Our focus is on transferring skills to the pastor so that he can successfully implement this dynamic stewardship strategy year after year—with a one-time consulting investment. If a congregation is without a pastor, arrangements can be made for the consultant to preach the sermon series and personally oversee the implementation of the program.
How Are You Different From Other "Stewardship Consultants"?
What makes our approach unique is that it is
Biblical
Life-transforming
Non-manipulative
Quick
Proven
Easy to implement
Cost-effective Time-saving
Because of this combination of factors, pastors who implement The Dynamic Giving System increase their church's weekly giving 10 to 30 percent (sometimes 100 to almost 300 percent overseas) in five weeks, and they do so comfortably, without pressure or guilt, while transforming their church spiritually.
Who Are Our Clients?
We work with dedicated pastors and denominational leaders, just like you, who are really good at what you do, but have never been taught exactly how to effectively lead your church biblical stewardship.
What Happens If You Haven't Yet Worked With People In My Denomination?
Bottom line: it doesn't matter. Since the Dynamic Giving System has been taught to over 3,000 churches around the world, it is very likely that a church from your denomination has been involved. The program is completely interdenominational and works with tremendous impact in every church that respects the Bible as God's word and where the pastor faithfully implements all ten steps of the System.
What Type Of Personality Do You Work Best With And What Is Expected Of Me?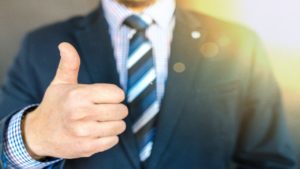 Dynamic Giving consultations are created for strong, leadership-oriented pastors who are absolutely excited and deadly serious about increasing their church's giving and no longer having to worry wondering, "How are we going to meet budget this month?" or "How can we get the money we need to expand our ministry for greater spiritual impact?"
Our personal coaching will help you to proactively lead your people into generous biblical giving increases of 10 to 30 percent within just five weeks. We work best with fresh-thinking pastors who are eager to get going, and just want to know exactly what steps to take to increase their church's giving.
Our coaching results-oriented course in which you will be expected to take consistent action. You will learn a totally different way of thinking and leading and receive full support while you achieve this incredibly exciting goal: church giving increases of 10 to 30 percent in five weeks.
What Kind Of Service May We Expect?
Rapid responsiveness. We return all phone calls within a few hours; all emails within 24 hours.
Total integrity. We always represent our services accurately and do our best to ensure that we create trustworthy expectations.
Cultural sensitivity. We respect your church's culture and work from the pastor's perspective.
High quality. We guarantee that all our personal interactions, training, methods, and materials meet, or exceed, the highest of professional standards.
Does This Really Work?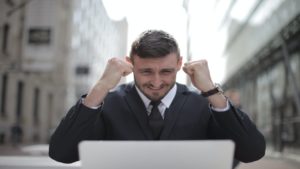 Absolutely! The result of our consultations is that you acquire the ability to teach and lead stewardship that, with the Spirit's blessing, increases giving year after year, so that you have the income you need to reach your world for Christ.
Consulting Testimonial
"Rod is an outstanding stewardship consultant with total integrity and honesty. I highly recommend him. In his Dynamic Giving consultation with our church he exceeded our expectations in the richness of his biblical teaching and the financial results promised. Our giving initially increased 39 percent! We greatly appreciated Rod's willingness to adapt his program to fit our unique needs and budget constraints to make it affordable for our church.

"Rod is energetic, organized, caring, and easy to talk to. He is a spiritual person and I could clearly sense his God-loving spirit. He listened receptively to our concerns about how he might be accepted by our congregation. To our delight, our people received Rod very well. He captivated our audience with his Bible-based teaching and his sense of humor. Because he is such an excellent and informative presenter, our leadership not only learned a lot of Bible truth, but were also able to make a correlation between what he said and how to practically apply it in our church."

Yvonne Meurksen
Chairman, Stewardship Committee Covenant Faith Church of God
8140 S. Claremont Avenue Chicago, IL 60620
[email protected]
How Quickly Can I Expect Results?
Obviously, this depends on you and how faithfully you follow the steps we've laid out for you. That said, virtually all pastors that fully implement our System will see their church's giving increase by 10 to 30 percent (no church has ever gained less than a 10% increase) within five weeks of starting their stewardship sermon series.
Will I Recover The Investment I Put Into One Of Your Training Programs?
Yes, a resounding Yes! Many churches are able to cover the training investment within a few weeks from  their greatly increased offerings, but ask yourself, "What is a generously giving congregation worth to my church?" and "What level of increased giving will I receive annually from just this one investment?" Certainly, that amount will more than cover your training investment. Add to that the immeasurable value of the spiritual growth that will happen in many of your people!
You will receive back ten to sixty times what you invested in our consultation the first year—that's thousands of dollars, no matter how small your budget. And, over the next ten to twenty years, the information and skills you learn during a Dynamic Giving System consultation will net you hundreds of times what your church invested. Such a great and ongoing value from a small one-time investment
You are investing in results, now and for years to come, at this church or any church in which you may pastor. What do you get? More church income, more spiritual growth, more effective ministry, and greater spiritual impact for Christ. This is not simply a training event, a number of minutes on the phone with Rod, or a manual and a bunch of sermons. He will coach you to greater heights that will serve you for all of the years of your ministry.
Do I Have a Choice of Coaching or Consultation Programs?
Yes. You have several options to choose from, depending on how much help you believe you need to obtain maximum results, how many church leaders need to be included in the training, how much personal coaching the pastor wants, or the size of your church budget.
Click here for more information on any of our three programs.
Basic Program
Power Program
eXtreme Program
THE DYNAMIC GIVING SYSTEM™

Transform Your Church with Increased Giving