Dynamic Giving Testimonials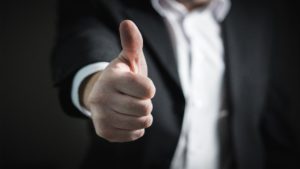 Dr. David Asch
Sr. Pastor, Calvary Church (Baptist)
Pueblo, Colorado,
[email protected]
www.calvarycolorado.org
"Just a little update from down here at Calvary Church in Pueblo, CO. We have some exciting results to report! We implemented your Dynamic Giving System this spring (2005).
I was immediately overwhelmed by the response from our people. Just reading their cards and seeing the commitment or pledges people were making was a tremendous blessing. I also had several wonderful conversations with people throughout the month as they reported to me the work God was doing in their lives relative to stewardship.
Well, the results of the first month following the stewardship series are in. Our general fund offerings for the month of May show a 57 percent increase over our average monthly offerings for both the past fiscal year and calendar year. For the past three years, our giving had been stagnant at best. We even saw a slight decrease this past year.
Needless to say, we are thrilled by the results. But even more, we are thrilled by the spiritual response and growth we see in our people. Many seem to be empowered and encouraged to follow the Lord more fully in this area of their lives. I know it has only been one month, but we are confident that God has done something great here.
We are looking forward to implementing the rest of the Dynamic Giving System, and will be planning a stewardship emphasis on an annual basis. To God be the glory,"
---

Dan King
First Presbyterian Church (PCA)
Stanley, North Carolina
"It's great to be on solid ground again financially! Budget deficits turned into budget surpluses as soon as we implemented the biblical principles collected in this System. Better still, our people are growing in faith and in the joy of giving as they see the Lord's faithfulness demonstrated in ways they've never experienced before.
After several years of just squeaking by financially, we've been freed up to move ahead in ministry. Three months after implementing the Dynamic Giving System, giving was up an average of 21% compared with the same period last year. We saw increases across the board–in offerings for the general fund and in giving for missions support.
I was skeptical at first, and very cautious all the way along. But I found the material presented here to be thoroughly biblical, something which I could confidently present to our congregation. I'm very glad I did. I had been guilty of neglecting for many years any really substantial teaching on stewardship issues. I have repented before my congregation, and vowed, the Lord helping me, never to lapse into that kind of pastoral unfaithfulness again. The encouragement and expertise Rod Rogers offers will be a welcome aid as I try to keep my commitment in the years ahead."
---

Rick Ensrud
Senior Pastor,
Brooklyn Park Evangelical Free Church
Brooklyn Park, Minnesota Africa Director, T-NET International
(763) 391-6140, ext. 11
"We applied your stewardship teaching verbatim in our church and the first year our offerings increased 30%, almost $2,000 per week. We use your program every year and our weekly giving increases about 10% per year. Our church's per capita giving is now half again the national average. Spiritually, this has changed our people's lives according to their own testimonies, which are very exciting. Our people are happier and better off financially because they are obeying God in the stewardship of their finances.
I've also been teaching your stewardship module in Zambia, Africa where the churches are fairly poor. Yet one church's giving increased by 20%; another church's weekly offerings went up by almost 20%. This shows that your approach isn't just an American cultural matter. It works because it is biblical. Yours is one of the best modules we offer in T-NET."
---

Dr. Dominic Aquila
President, New Geneva Theological Seminary
Colorado Presbyterian Church in America
Colorado Springs
(719) 573-5395
[email protected]
"Rod Rogers' Dynamic Giving System™ for increasing a church's weekly giving is excellent. Having closely examined it, I know that it is biblical, practical, and rooted in sound leadership principles. And it brings God's spiritual, financial, and emotional blessings on a congregation."
"Knowing Rod when he was a student, and now in his role as Adjunct Professor of Pastoral Theology at New Geneva Theological Seminary, I can vouch for his scholarship, his teaching ability, and his integrity. I encourage every PCA pastor and missionary to take advantage of Rod's user-friendly approach to teaching and increasing stewardship in the local church."
---

Bob Gilliam,
President T-NET International
Aurora, Colorado
(720) 886-0737
[email protected]
Dear Rod, In the Philippines, the results have blown us away. Almost every pastor doubled the weekly giving in their church, and some almost tripled their weekly giving." I am working with Midway Baptist Church in Wichita. They went from a $6,000 high Sunday to having low Sundays at $7,400 and high Sundays at over $8,000. [An increase of 25%, or $1,500, per week.] Our team just returned from Zambia. They said that virtually all the pastors there that taught the stewardship material saw increases in giving of over 100%. Thanks for your ministry. Bob Gilliam President, T-NET International Aurora, CO (720) 886-0737 [email protected]
---

Darin Putthoff
Senior Pastor,
Breakpoint Church
Tecumseh, KS 66542
[email protected]
785-608-4979
"Under Dr. Rod Rogers' leadership, using the Dynamic Giving System, many of our people were inspired to tithe for the first time. This has significantly impacted our offerings and saved us from a precarious financial condition. It's obvious to me that what Rod has to say about leadership, ministry, and business in general come straight from the gut from someone who is in front of the pack concerning today's issues. As a consultant, Rod has offered me and the people of Breakpoint Church a new perspective on ageless truths and the simplicity of creative ideas that bring success to everyday life. I wholeheartedly recommend Rod and stand behind his character, abilities and most of all his honesty. To communicate effectively you must be able to connect with people and Rod has this ability. Get ready to go from good to great!"
---
Yvonne Meurksen
Chairman, Stewardship Committee Covenant Faith Church of God
8140 S. Claremont Avenue Chicago, IL 60620
[email protected]
"Rod is an outstanding stewardship consultant with total integrity and honesty. I highly recommend him. In his Dynamic Giving consultation with our church he exceeded our expectations in the richness of his biblical teaching and the financial results promised. Our giving initially increased 39 percent! We greatly appreciated Rod's willingness to adapt his program to fit our unique needs and budget constraints to make it affordable for our church.
"Rod is energetic, organized, caring, and easy to talk to. He is a spiritual person and I could clearly sense his God-loving spirit. He listened receptively to our concerns about how he might be accepted by our congregation. To our delight, our people received Rod very well. He captivated our audience with his Bible-based teaching and his sense of humor. Because he is such an excellent and informative presenter, our leadership not only learned a lot of Bible truth, but were also able to make a correlation between what he said and how to practically apply it in our church."